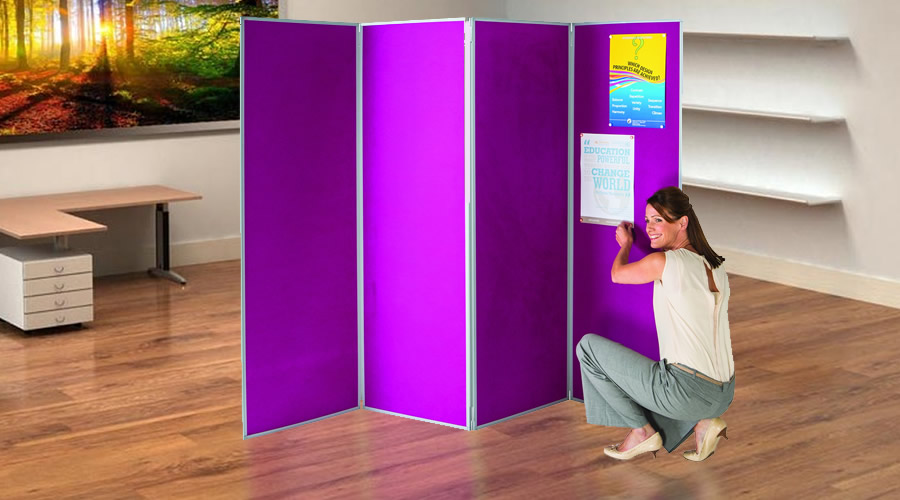 BusyFold 1800 Folding Panel Display
When your display needs a taller uninterrupted display area, then BusyFold light 1800 is the most economical choice. Each panel is 600mm wide but is a full 1800mm tall, therefore eliminating the central join. Each panel is joined by a full length flexible hinge and can fold against each other for easy storage.
Available in a 3, 4 and 5 panel configurations, with optional header panels. All panels are double sided with a choice of loop nylon covering, which accepts Velcro as well as pins.